SUNDAY SCHOOL OPEN HOUSE
Open house and coffee hour will be held in fellowship hall on September 10th immediately following worship.  Refreshments will be served, learn about faith formation opportunities for all ages, tour our classrooms, meet teachers, and celebrate Faith Formation Sunday with your church family.
Check here for Sunday School Updates & Registration
We also need volunteers to teach!  We currently have vacancies on the following teaching teams:  4K/5K, 1st & 2nd, 3rd & 4th, and music.  If you are interested, or know someone who would be a great asset to our program, please contact the Marsha in the church office.  Thanks!
---
Committee Updates
Ken Mauk has been appointed to the Salem Green Board of Directors, and Steve Fieck has been appointed to fill a vacancy on the Long Range Planning Committee
---
Membership Gathering
The Consistory is grateful for the participation of those who attended the July Membership Gathering and the many members who have been signing up to share in Salem's ministries and missions.  As requested at the gathering, we are making plans to meet again.  Please mark your calendars for our next Membership Gathering on Thursday, November 2, beginning at 6:30 pm, in Fellowship Hall.  Sign-up sheets will continue to be offered in the weeks ahead to provide more opportunity for individuals to consider ways in which to grow in faith and service within our church and community.  (Notes from the 7/12/17 gathering are available in the church office.)  Please contact Mary Bender or another Consistory member if you have questions or would like more information.  Thank you.   Peace and blessings be with you!
---
Worship Ministry Team
You are invited to join in as a new Worship Ministry Team develops at Salem.  The team will include members of all ages who feel called to participate in the planning, setup, leading, and/or evaluating of passionate worship at our church.  The team will address many aspects of worship, so all interested persons are encouraged to inquire how you may offer your gifts and talents in this new endeavor.  The team will begin to meet as soon as possible based on the schedules of those involved.  Please sign up on the Worship Ministry Team sheet on the board; or contact Pam in the church office at (920) 892-7456 or churchoffice@salemuccplywi.org , if interested.
---
Praying Hands Ministry
Due to family commitments of the facilitators, Praying Hands will be unable to meet until further notice.  Always in our prayers.
---
Mission & Stewardship Update
You know what's really great?  There are always many exciting things happening at Salem, relative to mission and ministry.   READ MORE
---
Chancel Choir
Rehearsals for the Chancel Choir will begin on Wednesday, September 6th at 7:00 p.m. in the choir room.
Please consider joining us in this music ministry.  As the children's song proclaims "All God's Creatures God a Place in the Choir".  We welcome all voice ranges and ages from confirmation age on up.
---
Sticky Faith
2017-2018 dates for Sticky Faith are:  October 11th, December 20th, April 11th.  We look forward to seeing you there!
---
Children's Bible Sponsorship
Putting Bibles in the hands of children so that they can hear the story of our faith is important.  The Board of Christian Education has established the tradition of gifting Bibles to children.
When children enter Sunday School, they are given a Family Story Bible.
The NRSV Study Bible is given to children entering the 3rd grade
Bibles can be sponsored for $20 each.  To contribute to the Bible sponsorship fund simply complete this Bible Recipient Form , please attach a note to your contribution letting us know if the Bible donation is "in memory of"; "in honor of"; or a "general contribution" and place it in the offering plate.
Thank you for your generosity
---
From the Parish Nurse….
Check here for the latest updates –   Read more…
---
Confirmation
Confirmation classes begin on September 6th at 6:15pm.  Please make sure to bring:  Your Bible, a pen/pencil, a highlighter, your Confirmation workbook, your completed permission slip for the Confirmation Event at Lakeland University.
Click here for Confirmation news & updates
---
Faith Formation
Provide information for the children who are entering third grade receiving Bible here
Click here for more Faith Formation updates.
---
Youth Fellowship News
Jr Youth Fellowship will begin meeting on September 10 right after Sunday School (10:45am till noon)
Sr Youth begin meeting again September 10 at 6pm with pizza party / planning session.
What's coming up for Jr. & Sr. Youth Fellowship?  Click here to read more!
---
Feed My Starving Children
Feed My Starving Children is a global ministry their heartbeat and call is to feed God's kids hungry in the body and spirit.  Their work not only impacts children and communities in desperate need but it impacts the hearts and lives of our volunteers.  St Paul's Lutheran church in Sheboygan Falls is hosting a mobile food pack on October 14.  Salem is putting together a team of volunteers to help follow the link below to signup or sign up in the Gathering Area at church.  Signup deadline is September 1st.
Sign up today to join the Salem Mobile Food Pack Team on October 14th – 1:30pm – 3:30pm
---
Save the Date
October 1st 1-3pm: Ice Cream Social & 50/50 Bingo hosted by Back Bay Mission Team
February 23-25, 2018:  Women's Wild Winter Weekend Retreat at Moon Beach – Open to women 18+ Cost is $220 per person – $50 deposit due to reserve your space.  Contact Marsha Meyer in the church office if you are interested.
---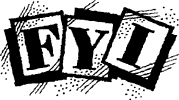 In case of inclement weather, we will list any weather related cancellations on our website.  You can also tune to WJUB or WHBL for any weather related cancellations (or visit our website!). You can also view cancellations on WTMJ 4, FOX6 and WISN 12. If confirmation classes are cancelled on Wednesday evenings, students will be contacted by their coaches.
Soda can pull tabs are being collected to benefit the American Cancer Society camp for kids. You can drop off you donations in the church kitchen.
You can sponsor a radio broadcast ($45), the bulletin ($20), or purchase altar flowers ($20) in memory or in honor of a loved one. Please call the church office to reserve your special day.
Save
Save
Save
Save
Save
Save
Save
Save
Save
Save
Save
Save
Save
Save
Save
Save
Save
Save
Save
Save
Save
Save
Save
Save
Save
Save
Save
Save
Save
Save
Save
Save
Save
Save
Save
Save
Save
Save
Save
Save
Save
Save
Save
Save
Save
Save
Save
Save
Save
Save
Save
Save
Save
Save
Save
Save
Save
Save
Save
Save
Save
Save
Save
Save
Save
Save
Save
Save
Save
Save
Save
Save
Save