SUNDAY SCHOOL
Check here for Sunday School Updates & Registration
---
Adult Christian Education
The Monday morning book study will resume on November 6th at 10:30 a.m. in the library as we will begin a six-week study on Adam Hamilton's book, Faithful:  Christmas Through the Eyes of Joseph (we will not meet on November 20th).  The study will look at the Christmas story through the perspective of the often-overlooked figure of Joseph.  In examining Joseph's story we may learn about our own journeys into faithful discipleship.
If you wish to order a book through the church please contact the church office.  The cost is $16.00.
The Wednesday afternoon study at Generations will also resume after my sabbatical—on November 1st.  We will resume our study in the Gospel of John.
---
Membership Gathering
The Consistory is grateful for the participation of those who attended the July Membership Gathering and the many members who have been signing up to share in Salem's ministries and missions.  As requested at the gathering, we are making plans to meet again.  Please mark your calendars for our next Membership Gathering on Thursday, November 2, beginning at 6:30 pm, in Fellowship Hall.  Sign-up sheets will continue to be offered in the weeks ahead to provide more opportunity for individuals to consider ways in which to grow in faith and service within our church and community.  (Notes from the 7/12/17 gathering are available in the church office.)  Please contact Mary Bender or another Consistory member if you have questions or would like more information.  Thank you.   Peace and blessings be with you!
---
Proposed Membership By-Law Changes
Over the past year or so, the leadership of Salem has given prayerful consideration to what it would mean to become a church that is more concerned about sharing the good news of Jesus Christ  and less concerned about maintaining all of the trappings of church business that can sometimes get in the way of ministry. We've given a great deal of thought to those things that could help us be more faithful and effective as a congregation.  READ MORE
---
Lakeland University
On Monday, November 13th at 7 p.m. the Mission House Lecture will feature the Honorable Reverend Everett Mitchell, a circuit court judge in Dane County and pastor at Christ the Solid Rock Baptist Church in Madison.  His talk will explore how student organizations and churches can become more than social clubs, and instead be living, sacrificing witnesses to the dignity and worth of all persons.  (Some of you may have heard Rev. Mitchell speak at the Wisconsin UCC Annual Meeting in June.)  This event is free and open to the public and will be held in the Bradley Fine Arts Auditorium.
---
Hollywood & the Bible
We will have our second installment of "Hollywood and the Bible" on Sunday, November 5th, at 6:30 p.m. in the Sanctuary (no Sunday Packer game that day, in case you're wondering):  The Robe.  A 1953 adaptation of Lloyd C. Douglas' novel, the film centers around the spiritual struggles of Marcellus, the Roman soldier who won the robe of Christ at the foot of the cross.  Starring Richard Burton, Jean Simmons, and Victor Mature, this film has long been considered a classic "robe and sandals" epic.  Come and join us if you're free that night.
---
Worship Ministry Team
You are invited to join in as a new Worship Ministry Team develops at Salem.  The team will include members of all ages who feel called to participate in the planning, setup, leading, and/or evaluating of passionate worship at our church.  The team will address many aspects of worship, so all interested persons are encouraged to inquire how you may offer your gifts and talents in this new endeavor.  The team will begin to meet as soon as possible based on the schedules of those involved.  Please sign up on the Worship Ministry Team sheet on the board; or contact Pam in the church office at (920) 892-7456 or churchoffice@salemuccplywi.org , if interested.
---
Praying Hands Ministry
The Praying Hands Ministry will be meeting regularly starting the second Saturday in October at 3:30 p.m. in the church library.
---
Mission & Stewardship Update
We are heading into the last months of the year, and Stewardship Sunday is coming up on November 12. You will be seeing materials in your mail, soon. Please consider the messages from the pulpit as you prepare to respond.   READ MORE
---
Living Nativity
Salem UCC will be hosting a living nativity on Friday, December 8th and Saturday, December 9th from 6:30 pm – 8:30 pm.  A living nativity is a reenactment of the events surrounding the birth of Jesus.  There will be a program of scripture and music, which will accompany live animals, and the costumed characters of Mary, Joseph, shepherds, Herod, wise men and angels.  Refreshments will be served in the Gathering Area.  In the spirit of Christmas, please bring a food item which will be donated to the Plymouth Food Pantry.
---
Chancel Choir
Rehearsals for the Chancel Choir will begin on Wednesday, September 6th at 7:00 p.m. in the choir room.
Please consider joining us in this music ministry.  As the children's song proclaims "All God's Creatures God a Place in the Choir".  We welcome all voice ranges and ages from confirmation age on up.
---
Sticky Faith
2017-2018 dates for Sticky Faith are:  October 11th, December 20th, April 11th.  We look forward to seeing you there!
---
Children's Bible Sponsorship
Putting Bibles in the hands of children so that they can hear the story of our faith is important.  The Board of Christian Education has established the tradition of gifting Bibles to children.
When children enter Sunday School, they are given a Family Story Bible.
The NRSV Study Bible is given to children entering the 3rd grade
Bibles can be sponsored for $20 each.  To contribute to the Bible sponsorship fund simply complete this Bible Recipient Form , please attach a note to your contribution letting us know if the Bible donation is "in memory of"; "in honor of"; or a "general contribution" and place it in the offering plate.
Thank you for your generosity
---
From the Parish Nurse….
Check here for the latest updates –   Read more…
---
Confirmation
Confirmation classes begin on September 6th at 6:15pm.  Please make sure to bring:  Your Bible, a pen/pencil, a highlighter, your Confirmation workbook, your completed permission slip for the Confirmation Event at Lakeland University.
Click here for Confirmation news & updates
---
Faith Formation
Provide information for the children who are entering third grade receiving Bible here
Click here for more Faith Formation updates.
---
Youth Fellowship News
What's coming up for Jr. & Sr. Youth Fellowship?  Click here to read more!
---
Save the Date
February 23-25, 2018:  Women's Wild Winter Weekend Retreat at Moon Beach – Open to women 18+ Cost is $220 per person – $50 deposit due to reserve your space.  Contact Marsha Meyer in the church office if you are interested.
Email Address Updates
Rev. Hoppert's new email address is:  pastorjim@salemuccplywi.org
Church Office (Pam) new email address is:  churchoffice@salemuccplywi.org
Marsha Meyer's new email address is:  marsha@salemuccplywi.org
---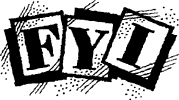 In case of inclement weather, we will list any weather related cancellations on our website.  You can also tune to WJUB or WHBL for any weather related cancellations (or visit our website!). You can also view cancellations on WTMJ 4, FOX6 and WISN 12. If confirmation classes are cancelled on Wednesday evenings, students will be contacted by their coaches.
Soda can pull tabs are being collected to benefit the American Cancer Society camp for kids. You can drop off you donations in the church kitchen.
You can sponsor a radio broadcast ($45), the bulletin ($20), or purchase altar flowers ($20) in memory or in honor of a loved one. Please call the church office to reserve your special day.
Save
Save
Save
Save
Save
Save
Save
Save
Save
Save
Save
Save
Save
Save
Save
Save
Save
Save
Save
Save
Save
Save
Save
Save
Save
Save
Save
Save
Save
Save
Save
Save
Save
Save
Save
Save
Save
Save
Save
Save
Save
Save
Save
Save
Save
Save
Save
Save
Save
Save
Save
Save
Save
Save
Save
Save
Save
Save
Save
Save
Save
Save
Save
Save
Save
Save
Save
Save
Save
Save
Save
Save
Save
Save
Save
Save
Save
Save
Save
Save
Save
Save
Save