A Message from the Consistory President
Thank you to all who participated in the planning, communicating and discussion of proposed changes to Salem's By-Laws which were approved at our December 3rd Congregational Meeting.  By now, those who have been a part of Salem's membership in recent years should have been sent a mailing…. READ MORE
---
Annual Meeting
Our Annual Meeting will be held on Sunday, January 28th at 9:45.  The meeting will be followed by a Congregational Luncheon.
---
SUNDAY SCHOOL
Check here for Sunday School Updates & Registration
---
Adult Bible Study
A new adult study will start on Monday, January 15th — Truths:  God Helps Those Who Help Themselves and Other Things the Bible Doesn't Say, by Adam Hamilton.  The cost of the book is $16.74.  Please contact the church office if you would like a book.
Lectionary Readings
Current list of Lectionary Readings can be found here
---
Worship Ministry Team
You are invited to join in as a new Worship Ministry Team develops at Salem.  The team will include members of all ages who feel called to participate in the planning, setup, leading, and/or evaluating of passionate worship at our church.  The team will address many aspects of worship, so all interested persons are encouraged to inquire how you may offer your gifts and talents in this new endeavor.  The team will begin to meet as soon as possible based on the schedules of those involved.  Please sign up on the Worship Ministry Team sheet on the board; or contact Pam in the church office at (920) 892-7456 or churchoffice@salemuccplywi.org , if interested.
---
Sticky Faith
2017-2018 dates for Sticky Faith are:  October 11th, December 20th, April 11th.  We look forward to seeing you there!
---
From the Parish Nurse….
Check here for the latest updates –   Read more…
---
Confirmation
Click here for Confirmation news & updates
---
Faith Formation
Click here for more Faith Formation updates.
---
Youth Fellowship News
What's coming up for Jr. & Sr. Youth Fellowship?  Click here to read more!
---
Save the Date
February 23-25, 2018:  Women's Wild Winter Weekend Retreat at Moon Beach – Open to women 18+ Cost is $220 per person – $50 deposit due to reserve your space.  Contact Marsha Meyer in the church office if you are interested.
Email Address Updates
Rev. Hoppert's new email address is:  pastorjim@salemuccplywi.org
Church Office (Pam) new email address is:  churchoffice@salemuccplywi.org
Marsha Meyer's new email address is:  marsha@salemuccplywi.org
---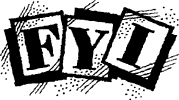 In case of inclement weather, we will list any weather related cancellations on our website.  You can also tune to WJUB or WHBL for any weather related cancellations (or visit our website!). You can also view cancellations on WTMJ 4, FOX6 and WISN 12. If confirmation classes are cancelled on Wednesday evenings, students will be contacted by their coaches.
Soda can pull tabs are being collected to benefit the American Cancer Society camp for kids. You can drop off you donations in the church kitchen.
You can sponsor a radio broadcast ($45), the bulletin ($20), or purchase altar flowers ($20) in memory or in honor of a loved one. Please call the church office to reserve your special day.
Save
Save
Save
Save
Save
Save
Save
Save
Save
Save
Save
Save
Save
Save
Save
Save
Save
Save
Save
Save
Save
Save
Save
Save
Save
Save
Save
Save
Save
Save
Save
Save
Save
Save
Save
Save
Save
Save
Save
Save
Save
Save
Save
Save
Save
Save
Save
Save
Save
Save
Save
Save
Save
Save
Save
Save
Save
Save
Save
Save
Save
Save
Save
Save
Save
Save
Save
Save
Save
Save
Save
Save
Save
Save
Save
Save
Save
Save
Save
Save
Save
Save
Save
Save
Save
Save
Save
Save
Save
Save
Save
Save
Save
Save
Save